Serving our
Community since
_
Tue – Sat: 11am – 9pm
Sun: 11am – 3:30pm
Mon: Closed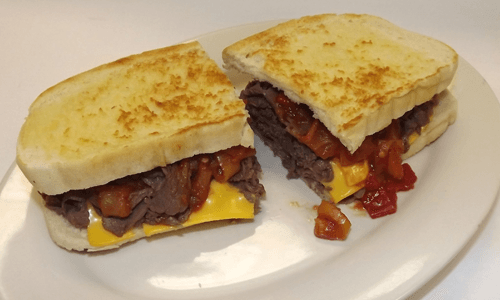 Try our Famous
4 & 8 oz Ribeye
sandwich
Serving our Community since 1955
Tue-Sat: 11am – 9pm
Sun: 11am – 3:30pm
Mon: Closed

Call for curbside service 304-623-0155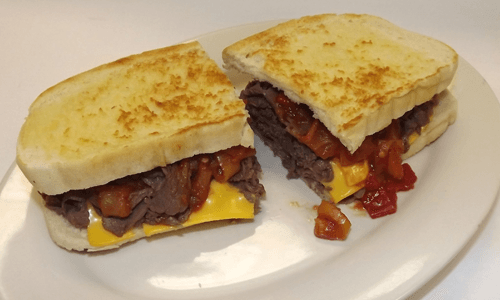 Try our Famous 4 & 8 oz Ribeye sandwich
In the 1900s, Clarksburg was known for its industrial sector and manufacturing due to the availability of natural resources, coupled with easy access to railroad facilities. These industries included chemical plants, brickworks, potteries, foundries and machine shops, hardwood and casket companies, glass factories (including the Akro-Agate marble company), and the Jackson (later Phillips) Sheet and Tin Plate Company, the forerunner of Weirton Steel. Today, Clarksburg boasts several fine hotels, tourist sites and restaurants such as our very own, Parkette Family Restaurant.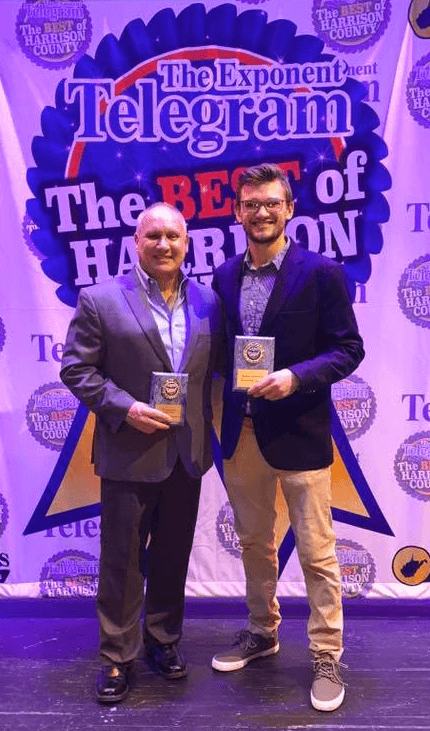 Our restaurant has been in the Lehosit family for 65 years, and we proudly serve the same recipes and ingredients as our parents and grandparents did.
Emil Lehosit Jr. is the current owner and operator, and has been so, for around for over 35 years. He and his son Logan Lehosit are the current managers with Logan being the up and coming owner in years to come. Emil loves this restaurant because it was founded by his father, Emil Lehosit Sr. In 1955 and he worked in this very restaurant until he was about 95 years of age. Lehosit's strive to make the customers happy with reliable service and delicious food at reasonable prices. So welcome to our Family Restaurant.
Best onion rings I've ever had!
Probably the best place in town for a great meal at a reasonable price. Very friendly waiters. Best onion rings I've ever had.
Their House Salad Is to Die For!
Parkette is a sure stop whenever I'm in the area…never lets me down….meatball hoagie is superb and their house salad to die for!!!!
It is so good!
This family-owned restaurant is a favorite of mine. The food is really good and tastes like it is a homemade meal and everything is reasonably priced. There is also a wide variety on the menu to pick from. They also have plenty kid-friendly items do the whole family can find something to love. Service is also very good as the servers are very kind and check on you often. The restaurant is well maintained and looks modern. Place can be busy sometimes, but only because it is so good.
Best Hoagies ANYWHERE!
While I now live in Illinois, I still have family in the Bridgeport/Clarksburg area. No visit is complete without stopping at the Parkette for a hoagie, salad, and onion rings. The hoagies are so good I bring extras home to IL because they just can't be beaten. Sometimes I get the salad dressing to bring home, too. I've tried and failed to recreate it so it's best to go straight to the source!
Service is always fast and friendly. Food is always consistent and delicious. You're always treated like family when you're there.
Award Winning Ribeye Sandwich
Went in for a late lunch. I had their award winning ribeye sandwich which was just excellent. Service was prompt and friendly, and the place was clean as a whistle. Good job!
LOVE this place!!
Best fresh salads around. Recommend the Chicken Parmesan, my favorite, amongst several other menu items that I have tried. Friendly atmosphere! Never been disappointed!
ADDRESS
2022 E Pike St,
Clarksburg, WV 26301